ACTION SNAP COMMANDS
Action snaps are simple yet versatile. Intelino smart train comes preloaded with 16 screen-free action snap commands that work right out of the box.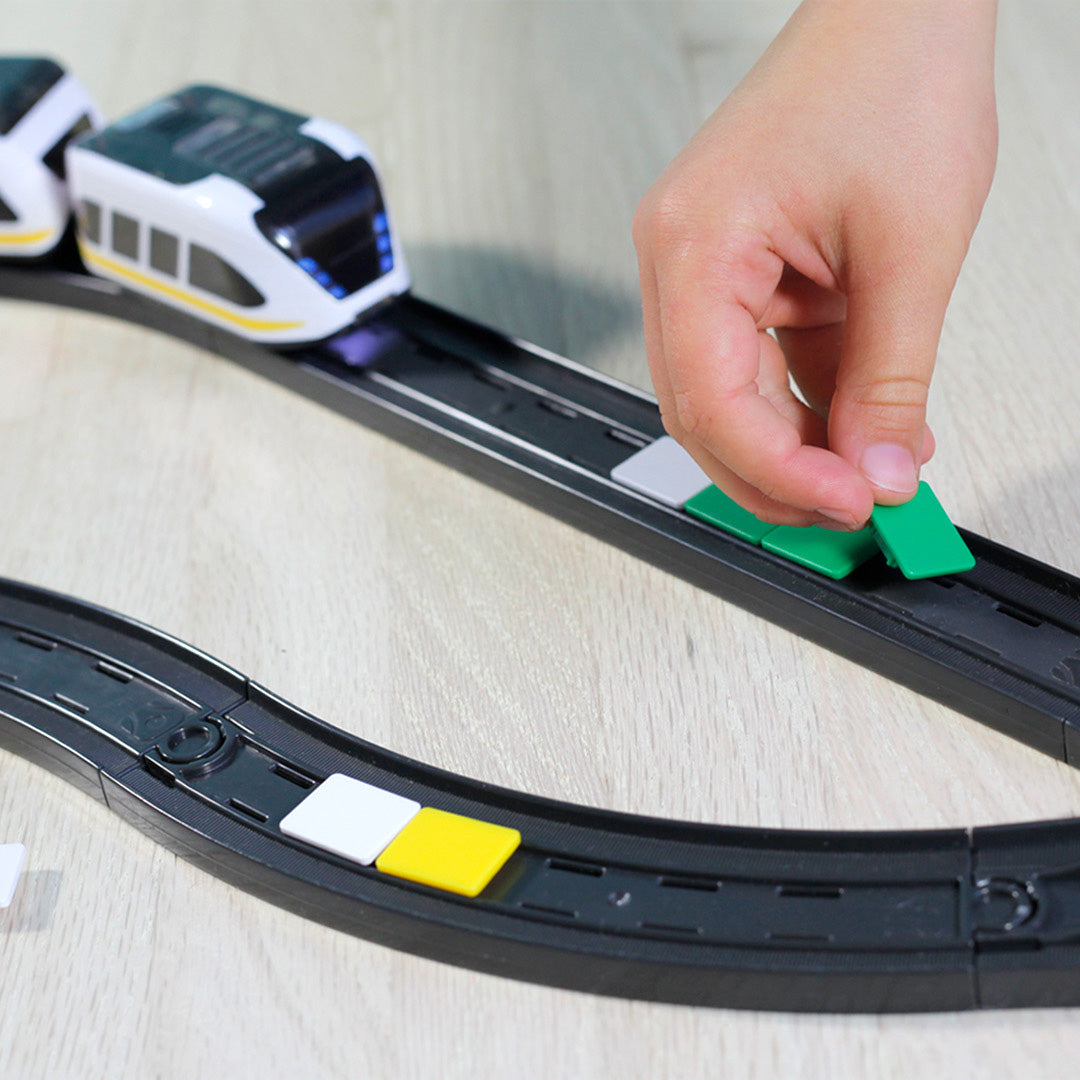 TACTILE CODING
Tactile coding with action snaps is simple and intuitive. Placing the snaps onto the track in special color sequences creates commands that control train's speed, routing, stopping and more. Learning to control the smart train with action snaps promotes critical thinking, develops deductive reasoning and teaches your child basic coding concepts.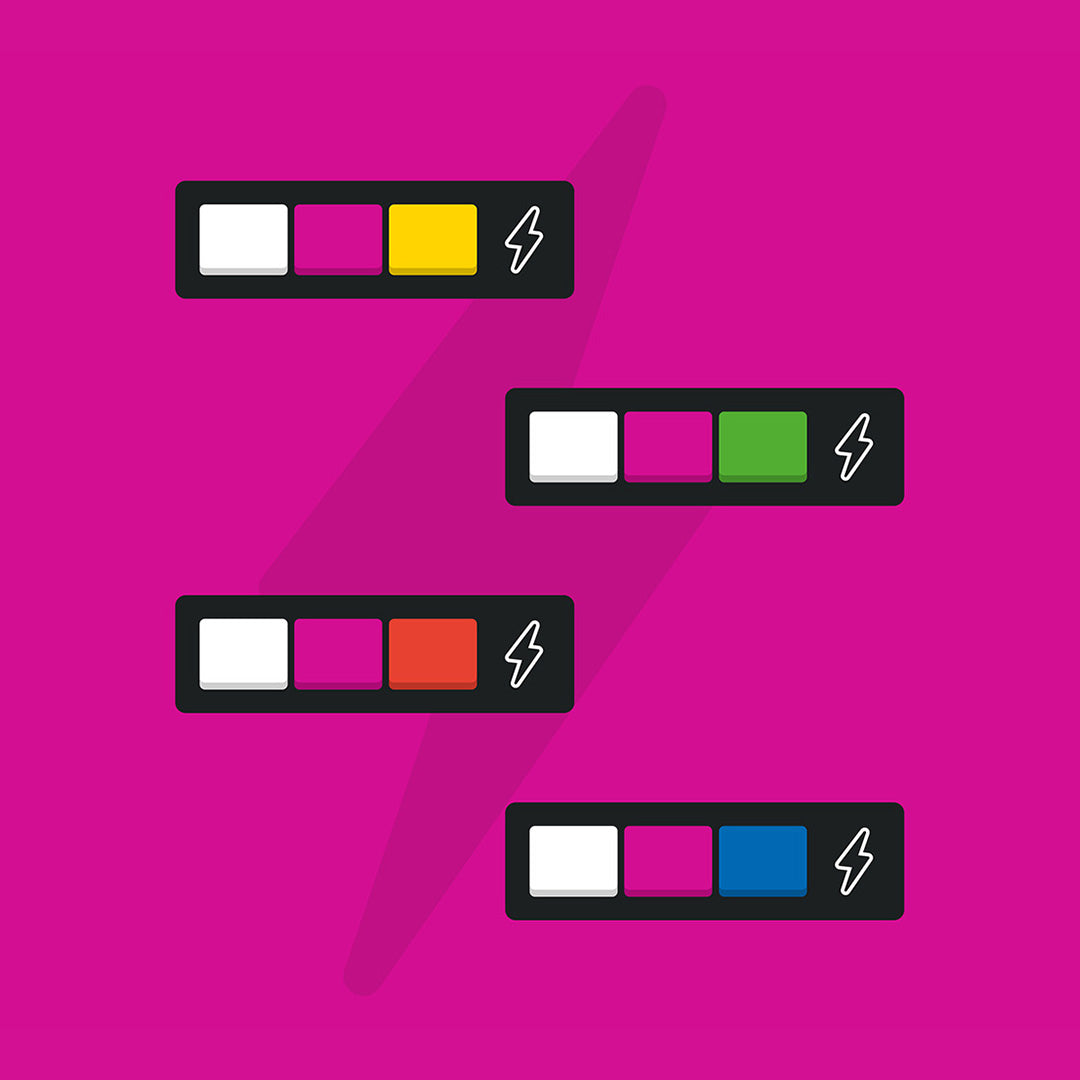 CUSTOM COMMANDS
The default set of action snap commands can be extended with custom commands. The magenta tile is an action snap with a special power. Use it to create custom commands in the Snap Editor of the intelino Play app.
SNAP EDITOR >