INTELINO PLAY APP
Take full control of the train with RC driving, create custom snap commands and play mixed-reality games.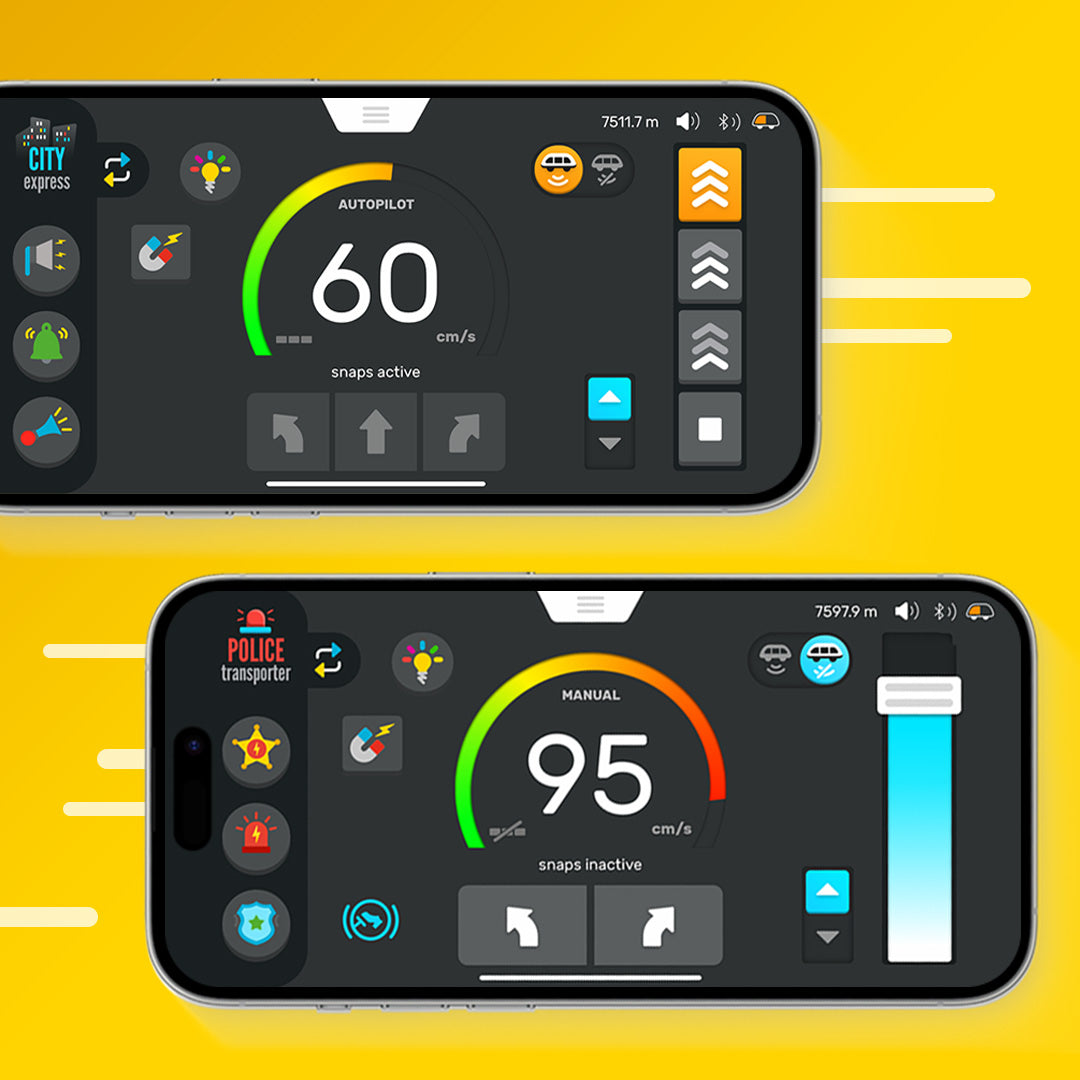 DRIVE MODES
There are two drive modes for the smart train - AUTOPILOT and MANUAL.
In AUTOPILOT mode, you can set train's speed, steering, stopping and other functions from the app. The action snap commands are also active in this mode. In MANUAL mode, the snap commands are disabled, you can steer the train manually and the speed is controlled with a slider.
Both modes offer the train dashboard with real-time speed feedback and many other controls.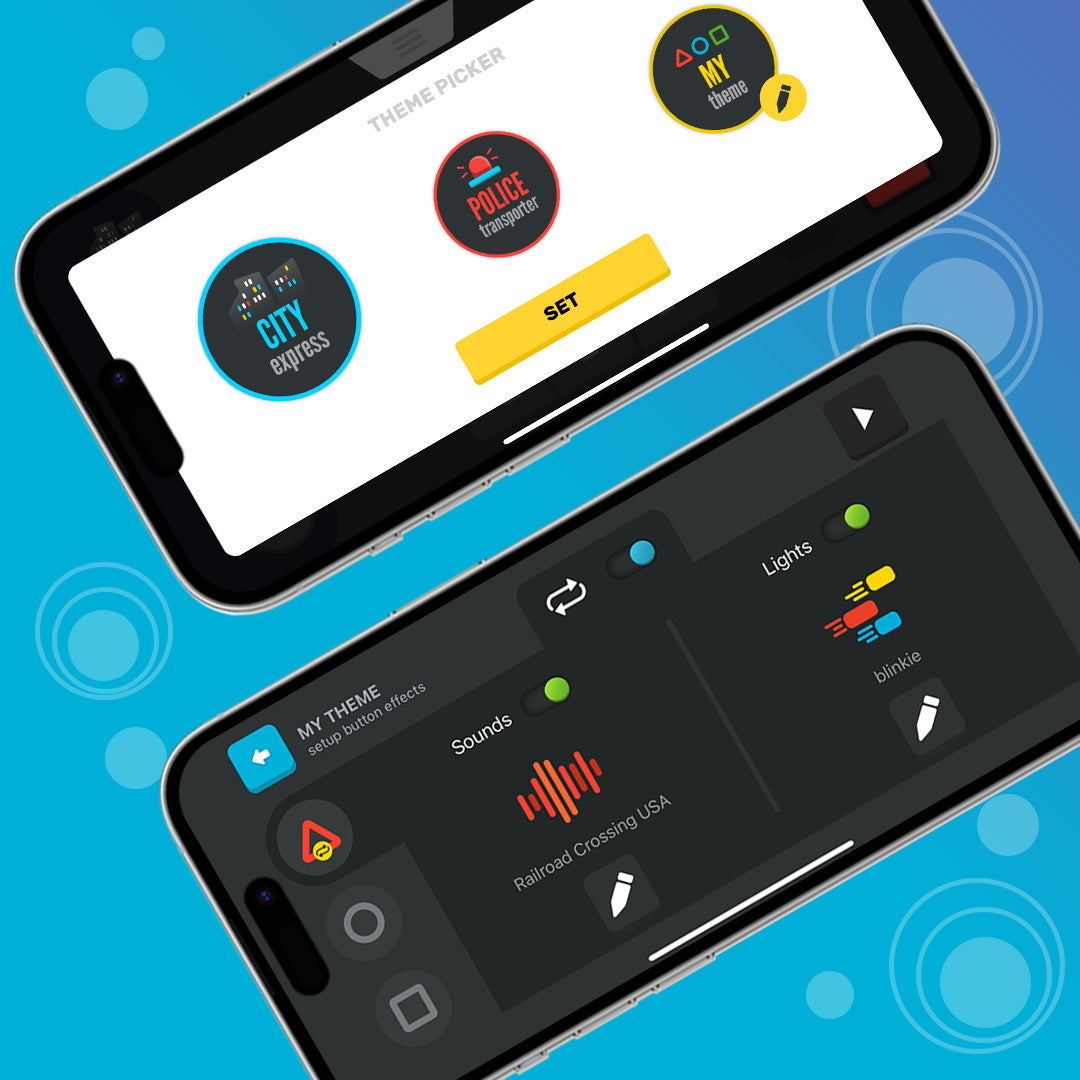 THEMES
Themes let you pick different sound and light effects for the smart train. The effects are triggered using the theme buttons on the left side of the drive screen.
The CITY EXPRESS and POLICE TRANSPORTER themes are available by default. But you can also create your own theme using the MY THEME option. The theme editor will let you pick the sound effects you like or even record your own, configure the LED light effects, and assign them to each of the three theme buttons.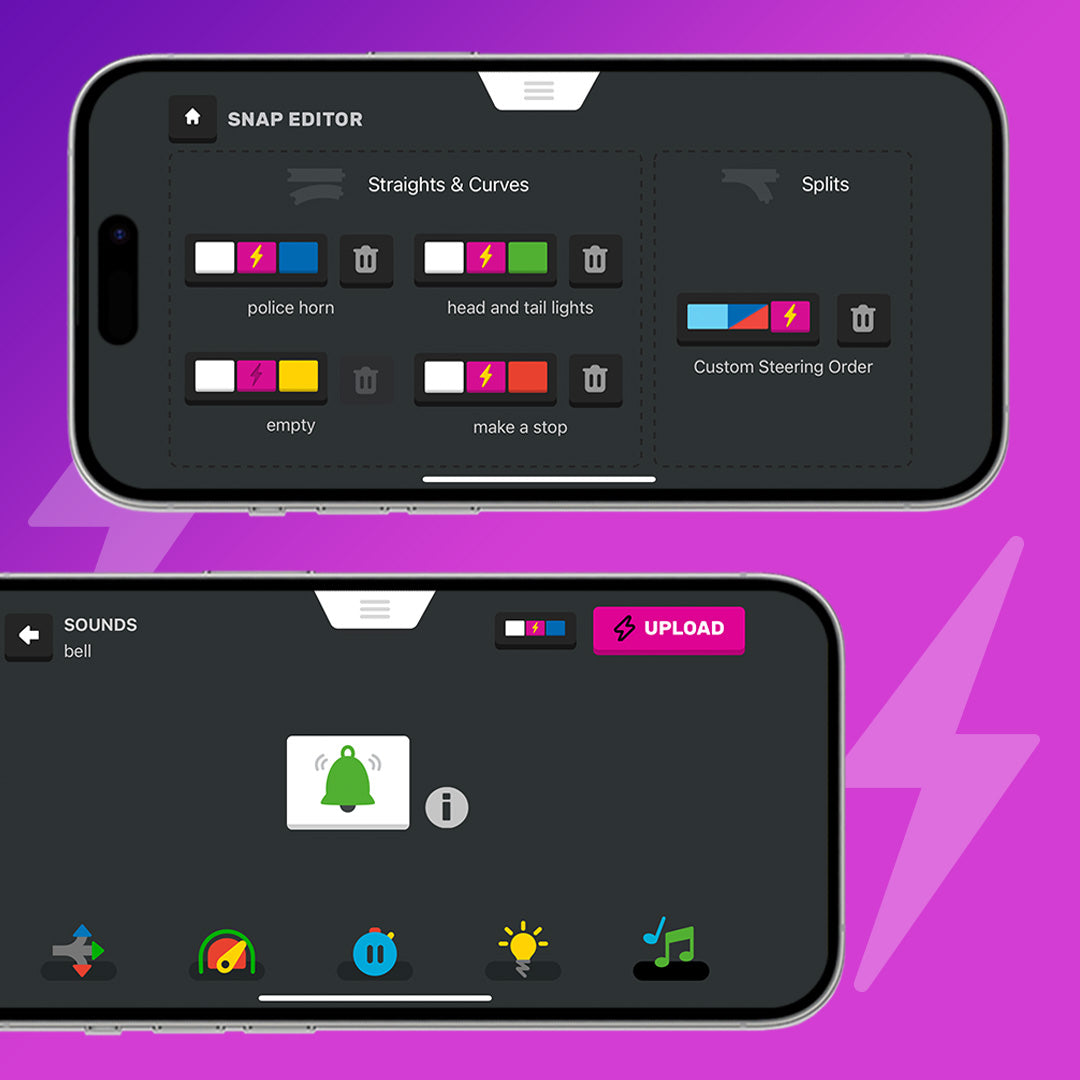 SNAP EDITOR
The SNAP EDITOR lets you create custom commands and load them onto the train. The smart train will remember your custom commands even if you disconnect it from the app.
Custom commands use the special magenta snap. For color commands placed on straights and curves, there are four color combinations available for you to program.
Additionally, the magenta snap can be used on splits to create a list of steering decisions. This feature helps you plan custom navigation routes for the smart train.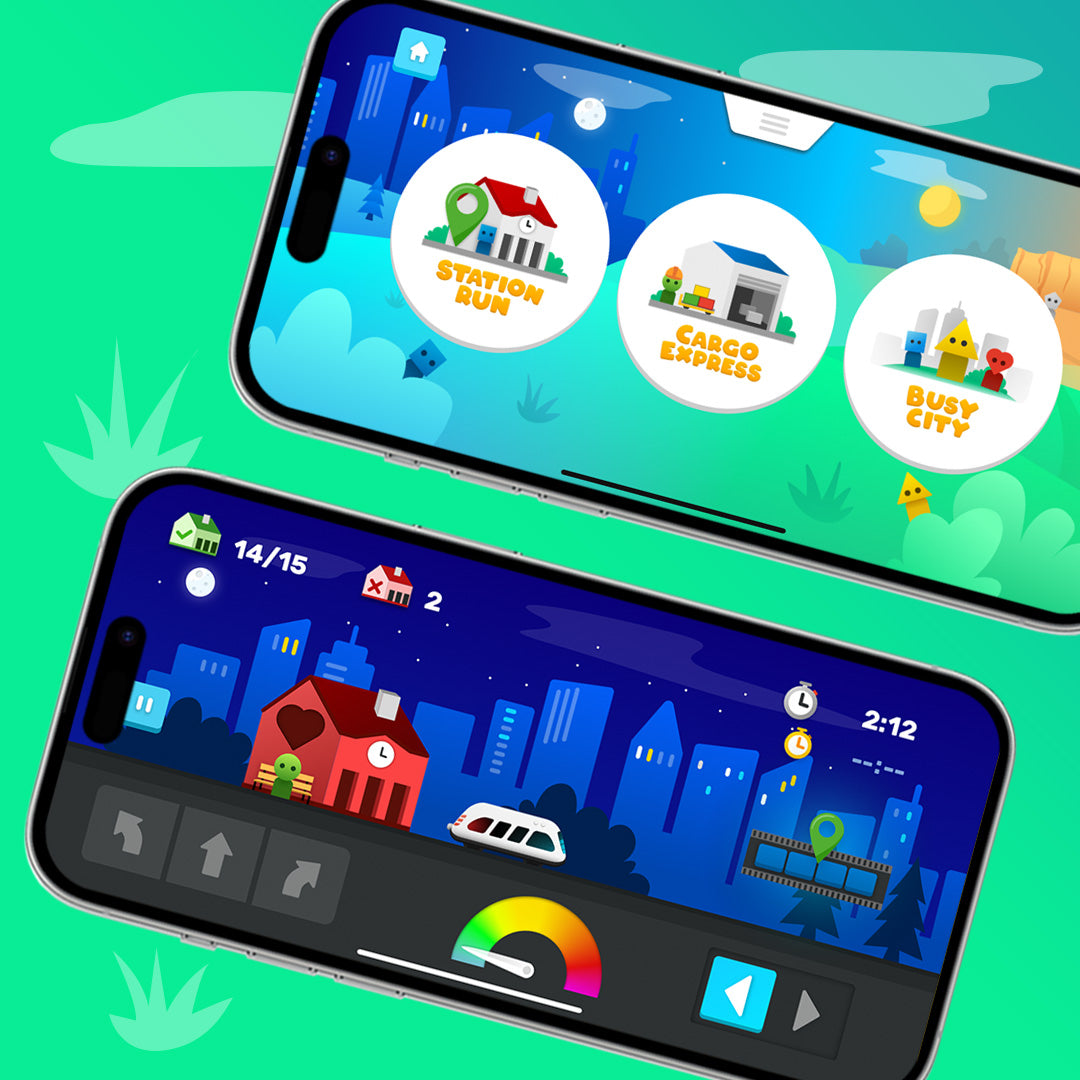 GAMES
Enter the intelino world where you'll get to run routes to target stations, deliver cargo and transport passengers in a busy city. Our game pack includes three titles: STATION RUN, CARGO EXPRESS and BUSY CITY. To master each of the games, you'll have to rely on quick thinking, sharpen your focus and level up you driving skills.
To play the games, you can choose from many track maps to play on. Then, build the physical track and let the app immerse you in the action!
RESOURCES & REQUIREMENTS
Intelino Play mobile app is supported on most mobile devices (phones and tablets) running iOS v12+ and Android 8+.

All computer and mobile devices must support Bluetooth 4.0 or later.

Intelino smart train is required for the Play app, its various modes and games. It is sufficient to have a Starter Set or a Classroom Set for the majority of the app's content.

Select game levels may require additional tracks, as noted in game setup details.