TRACK SYSTEMS & COMPATIBILITY
Mix, match and expand train play by combining the classic and the new! Intelino has its own smart track system, but is also made compatible with the traditional wooden trains and most of the wooden track types.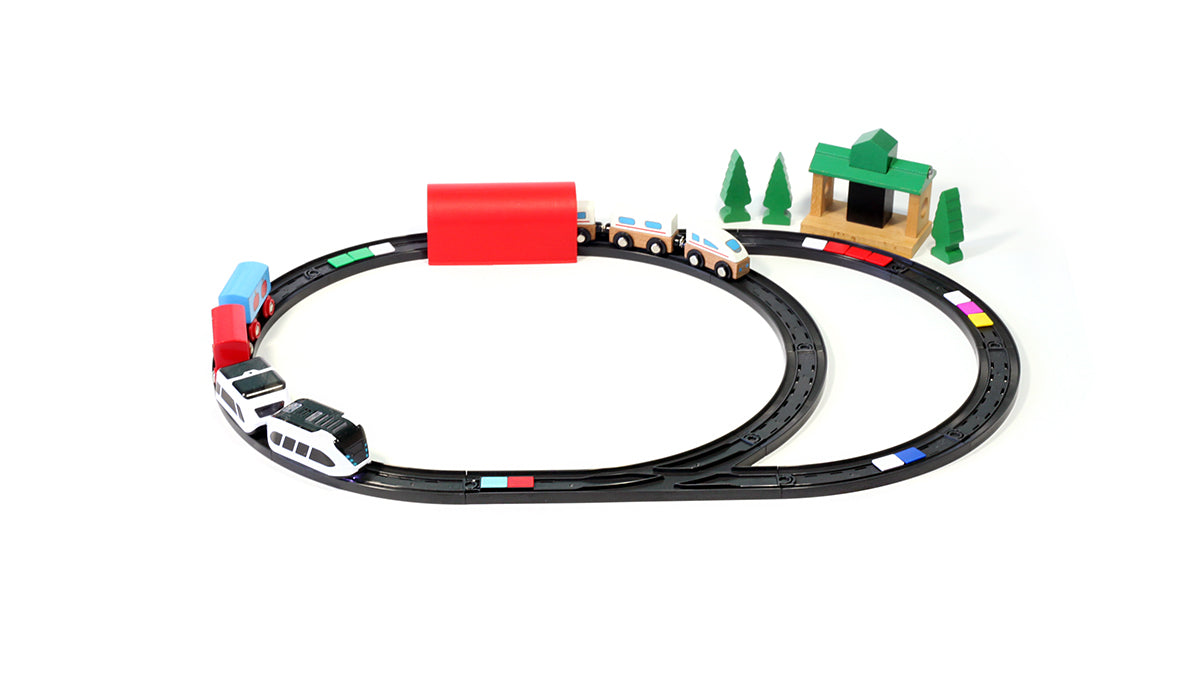 INTELINO TRACKS
Thoroughly optimized for the smart train, intelino tracks offer smart features, high-speed performance and durability. The "easy-click" joints keep the track level even on soft carpeted surfaces. Intelino tracks have built-in slots for action snaps and are dual-sided for versatility in layout design.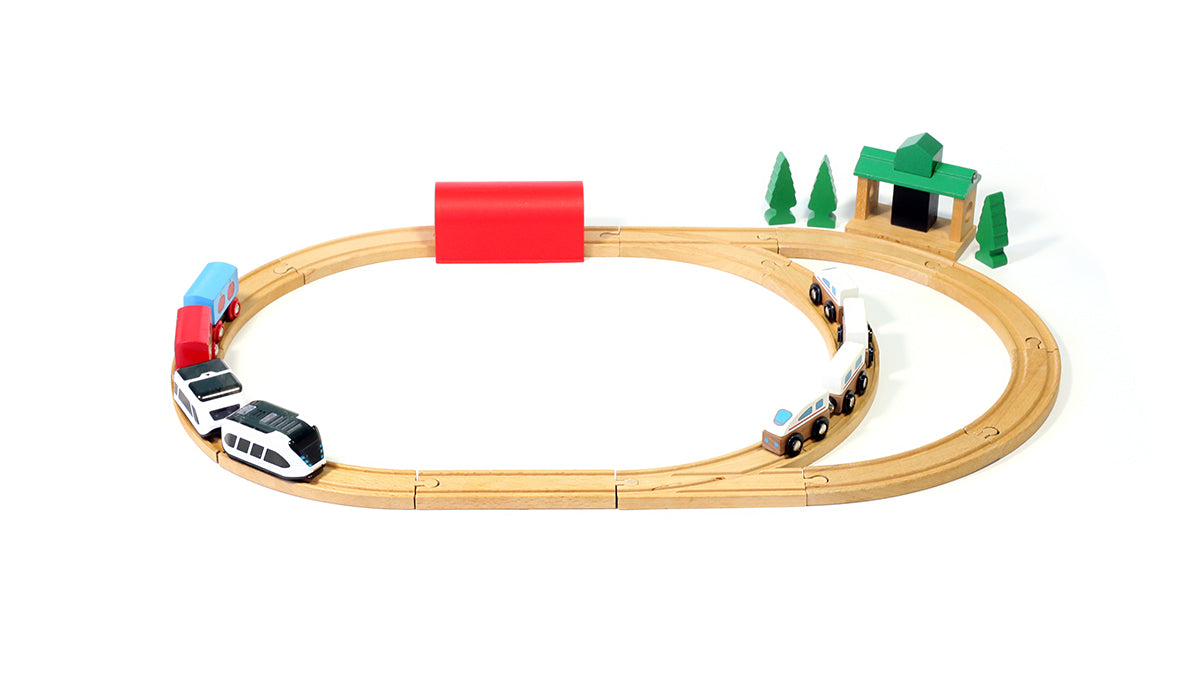 WOODEN TRACKS
The smart train uses the same track gauge as the traditional wooden track systems. While there are some compatibility limitations on certain special tracks like ramps and Y-splits, it's a great fun to run intelino on wooden tracks!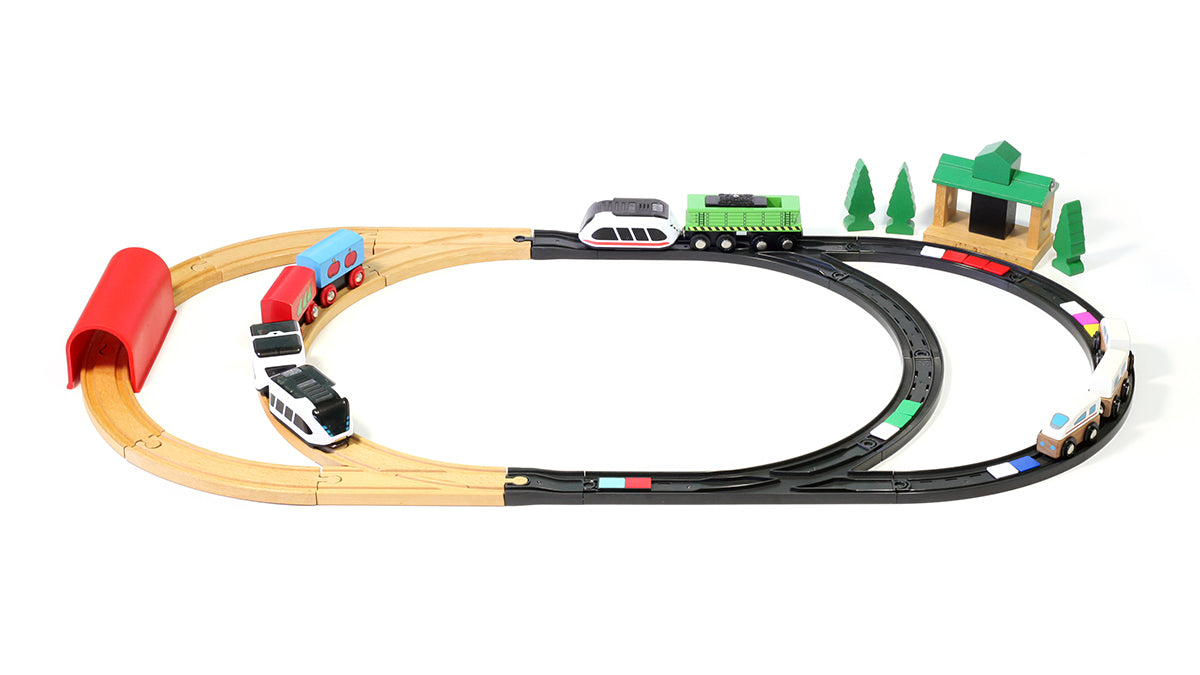 MIXED TRACKS
Want to mix the tracks together? We made universal wooden track adapters just for that! The are many creative play possibilities for children to explore when combining the traditional wooden tracks and trains with the intelino system.