INTELINO EDU CENTRAL APP
Interactive coding lessons and activities with the smart train. Real-time targeted feedback and guidance. Independent learning just got exciting!
story-based coding lessons & activities

innovative tech with real-time feedback

independent self-paced learning

guided experience with text & voiceover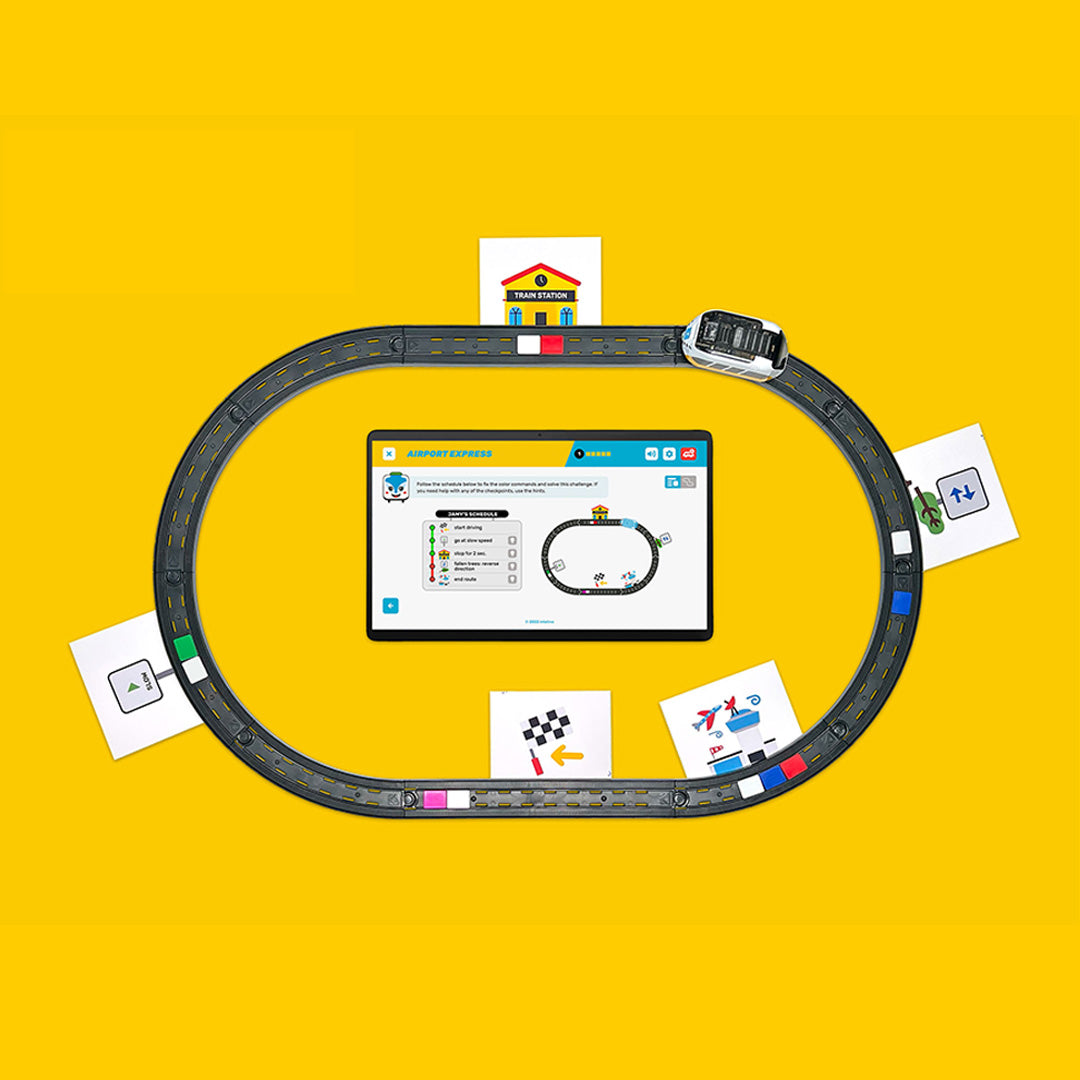 TARGETED FEEDBACK
The app-assisted learning offers real-time feedback as students progress through activities, so they can can always stay on track. Targeted hints help them along the way. This allows students to fix mistakes independently and gain confidence.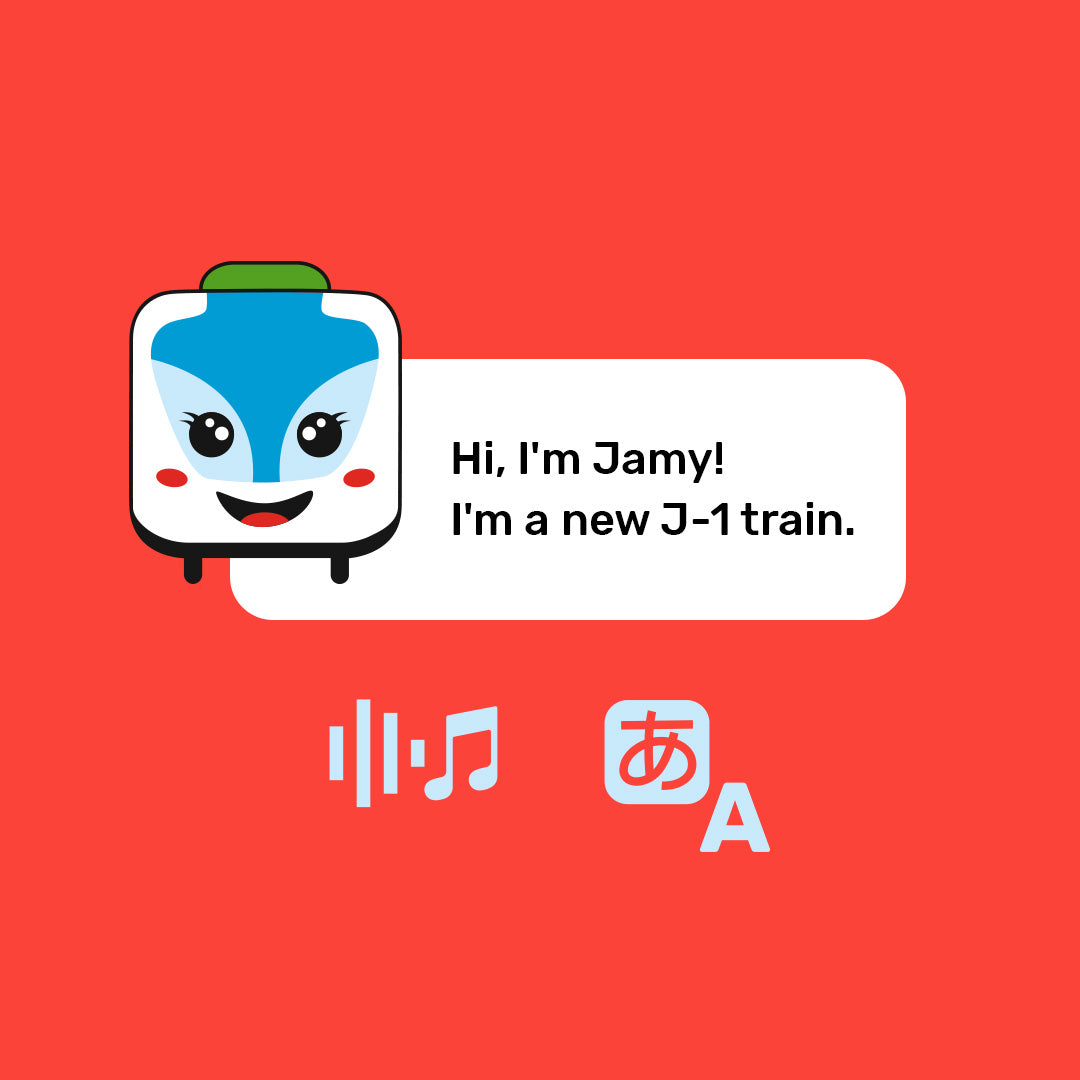 GUIDED LEARNING
Jamy guides children through coding lessons and missions with text, voice and pictures, fluently in several languages! These options make learning with intelino accessible for diverse learners.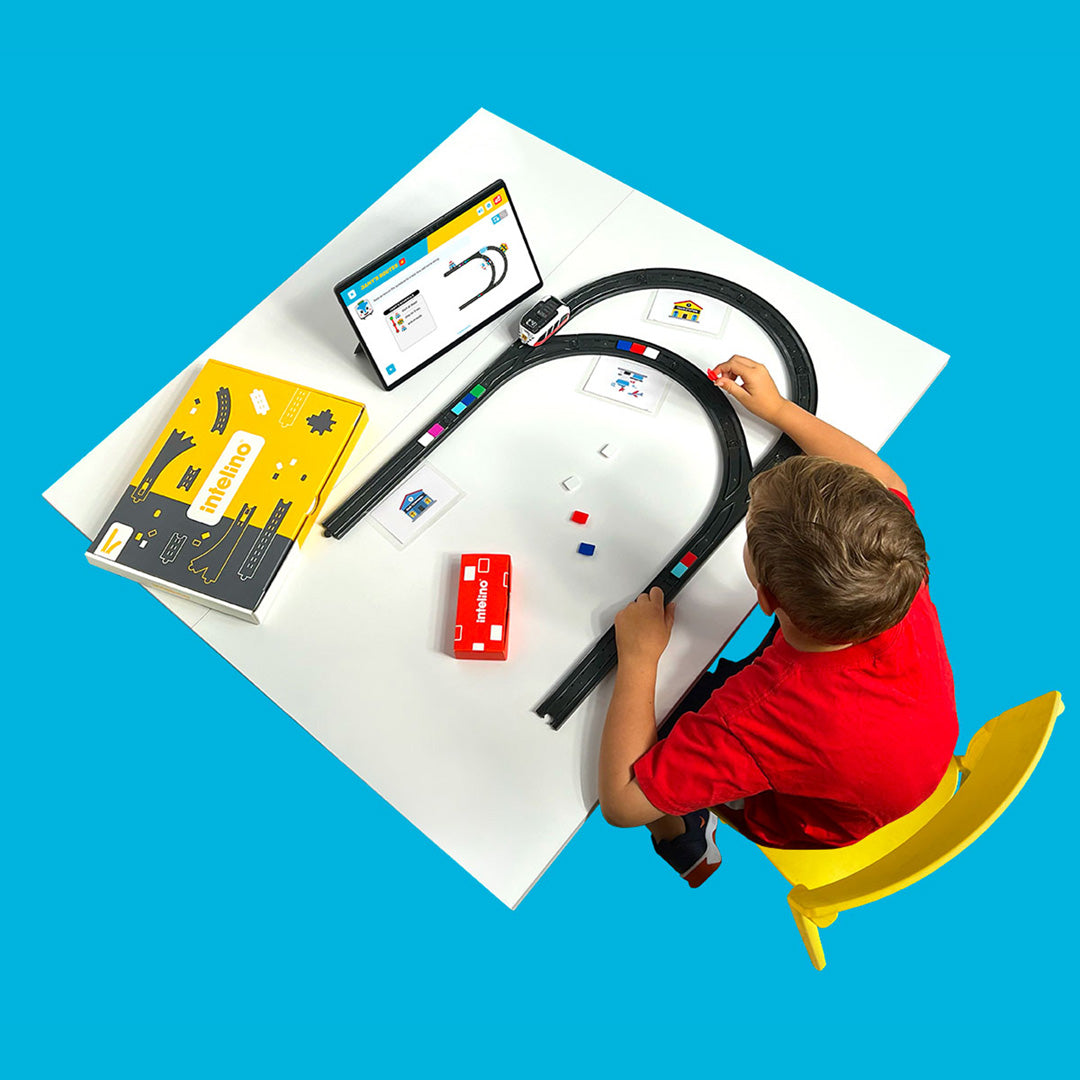 TRAIN AT YOUR PACE
Edu Central app has the ability to follow students' progress and lets them advance once they complete tasks correctly. This helps all students learn at their own pace!
RESOURCES & REQUIREMENTS
Edu Central web app requires browsers supporting Web Bluetooth. Such browsers include Chrome, Edge, Opera and select others. Supported operating systems are macOS, Windows, ChromeOS, Linux and Android.

Edu Central mobile app is supported on most mobile devices running iOS v12+ and Android 8+.

All computer and mobile devices must support Bluetooth 4.0 or later.

Intelino smart train is required for all of the activities and lessons currently included in the Edu Central app. It is sufficient to have a Starter Set or a Classroom Set for the majority of the content.

Select activities may require additional tracks or other intelino accessories, as noted in activity setup details.