MEET THE SMART TRAIN.
Intuitive and fun, just like a familiar toy train. Interactive and intelligent, powered by innovative robotic tech and apps. Educational and accessible, helping kids learn coding and STEM.
powerful robotic hardware

works both screen-free & app-enabled

PreK-12 coding/STEM
learning system

several programming modes

modular & extendable design

genuinely fun & educational for all ages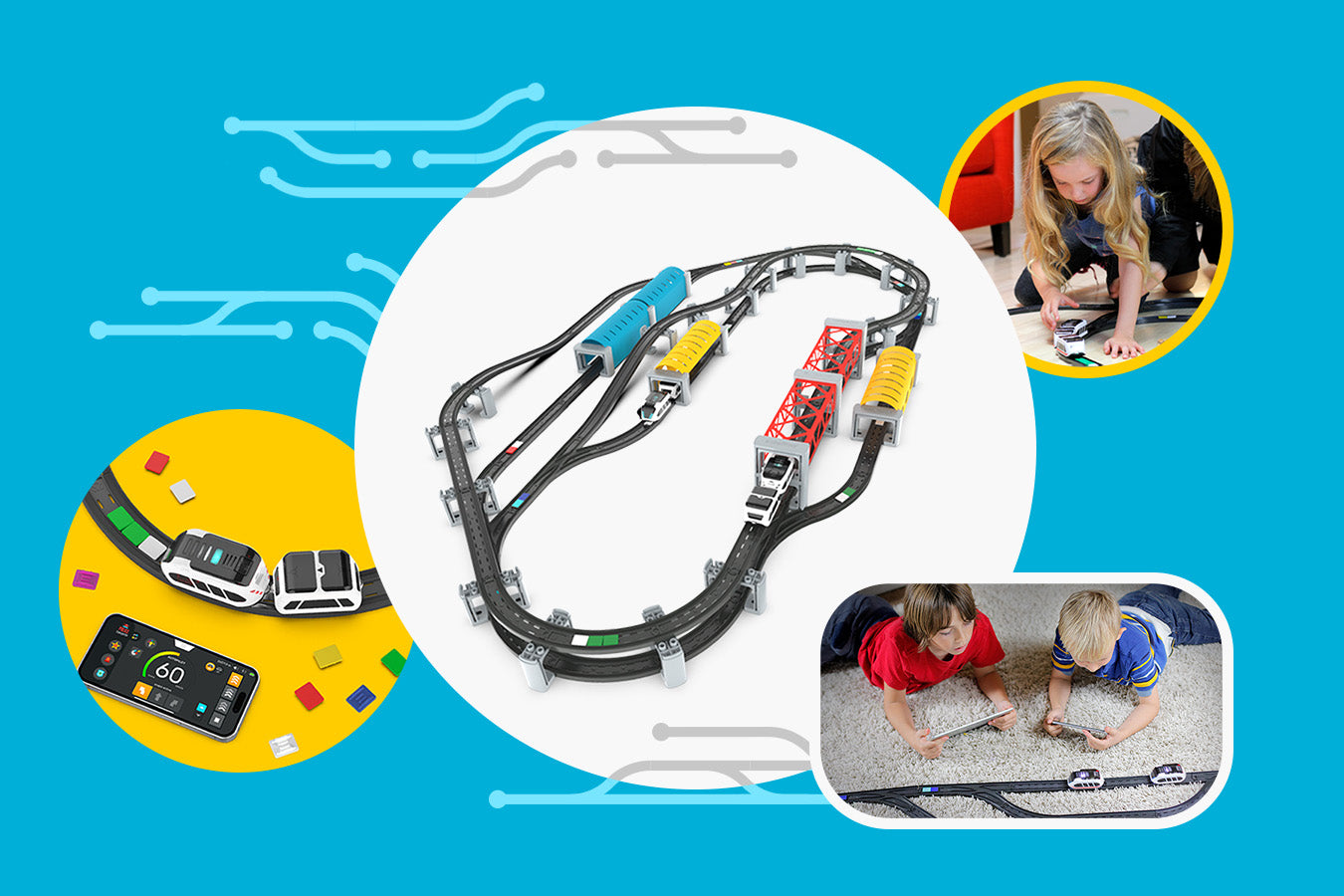 ENDLESS CREATIVE PLAY.
Intelino smart train uses next generation technology to elevate the playtime experience, captivating kids and sparking their imagination. With both screen-free and app-connected play modes, intelino offers endless possibilities for creative play.
PLAYING WITH INTELINO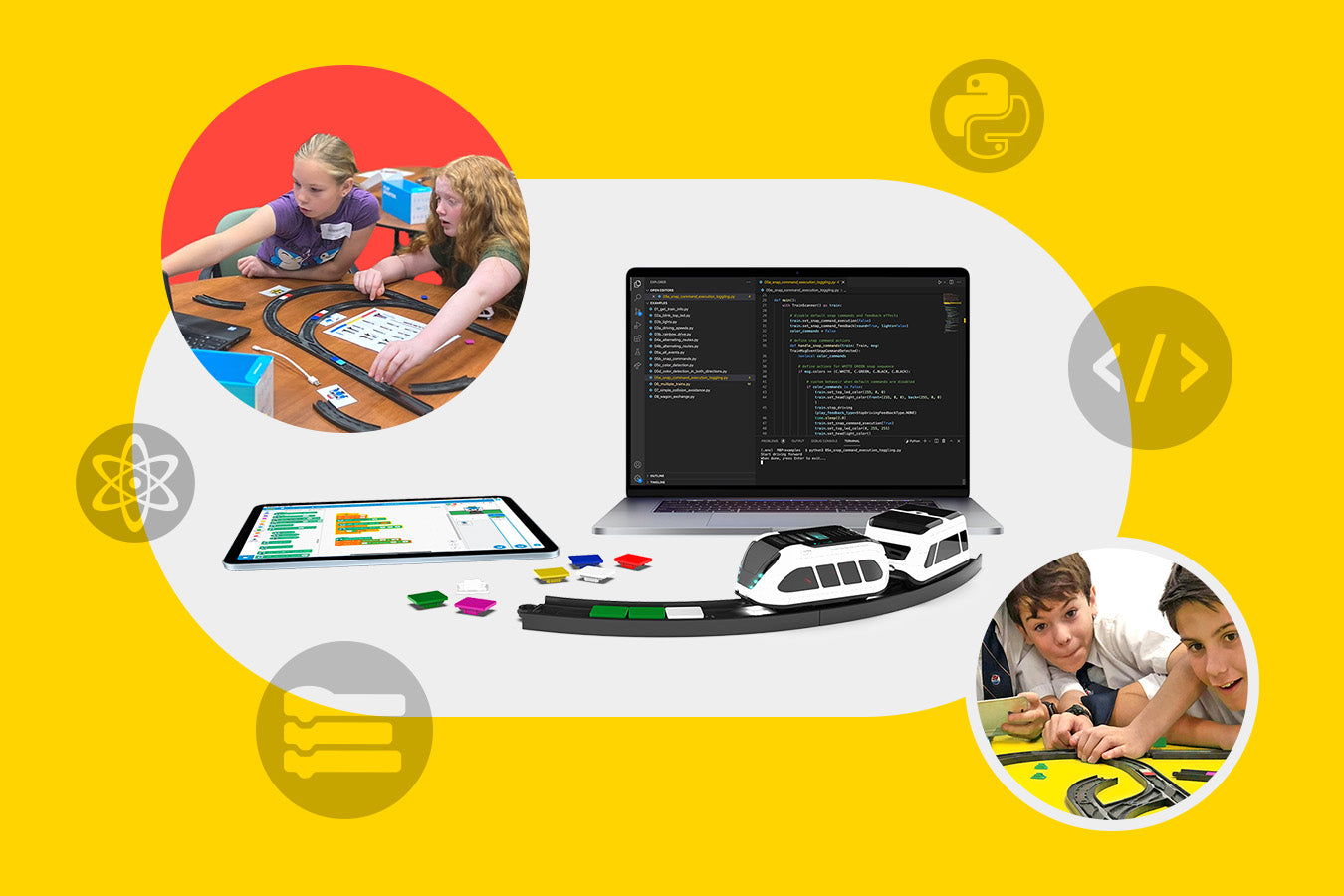 STEM LEARNING MADE EASY.
Combined with our standards-aligned PreK-12 curriculum and software tools, the smart train is also a powerful educational tool. Intelino delivers coding/STEM learning that is engaging, fun and accessible for all students.
LEARNING WITH INTELINO
Bring intelino to your classroom
Contact us today to get a consultation, request a quote, place an order via a PO or ask us about international orders. Our team of experts is ready to assist you!
AWARDS & RECOGNITIONS
Intelino has been recognized with many international awards, including TIME Magazine's Best Inventions, WEF's Smart Toy Awards, and others. The smart train is sold in 30+ countries and used in many thousands of homes and schools. Intelino is headquartered in Redondo Beach, California.
SMART TRAIN SETS & ACCESSORIES
Explore our smart train sets and accessories for the home and the classroom.