TRAIN TO CODE.
Intelino delivers learning in an original, yet very familiar way - with a programmable robotic train! It's intuitive and not intimidating for students and teachers alike. And it comes with powerful technology and innovative features that make learning easy and truly fun. It's sure to keep kids engaged and eager to learn!
comprehensive coding/STEM learning system

PreK-12 standards-aligned curriculum

enables both screen-free & app-assisted learning

supports four programming modes

online library of lessons, activities & examples

affordable & scalable solution for the classroom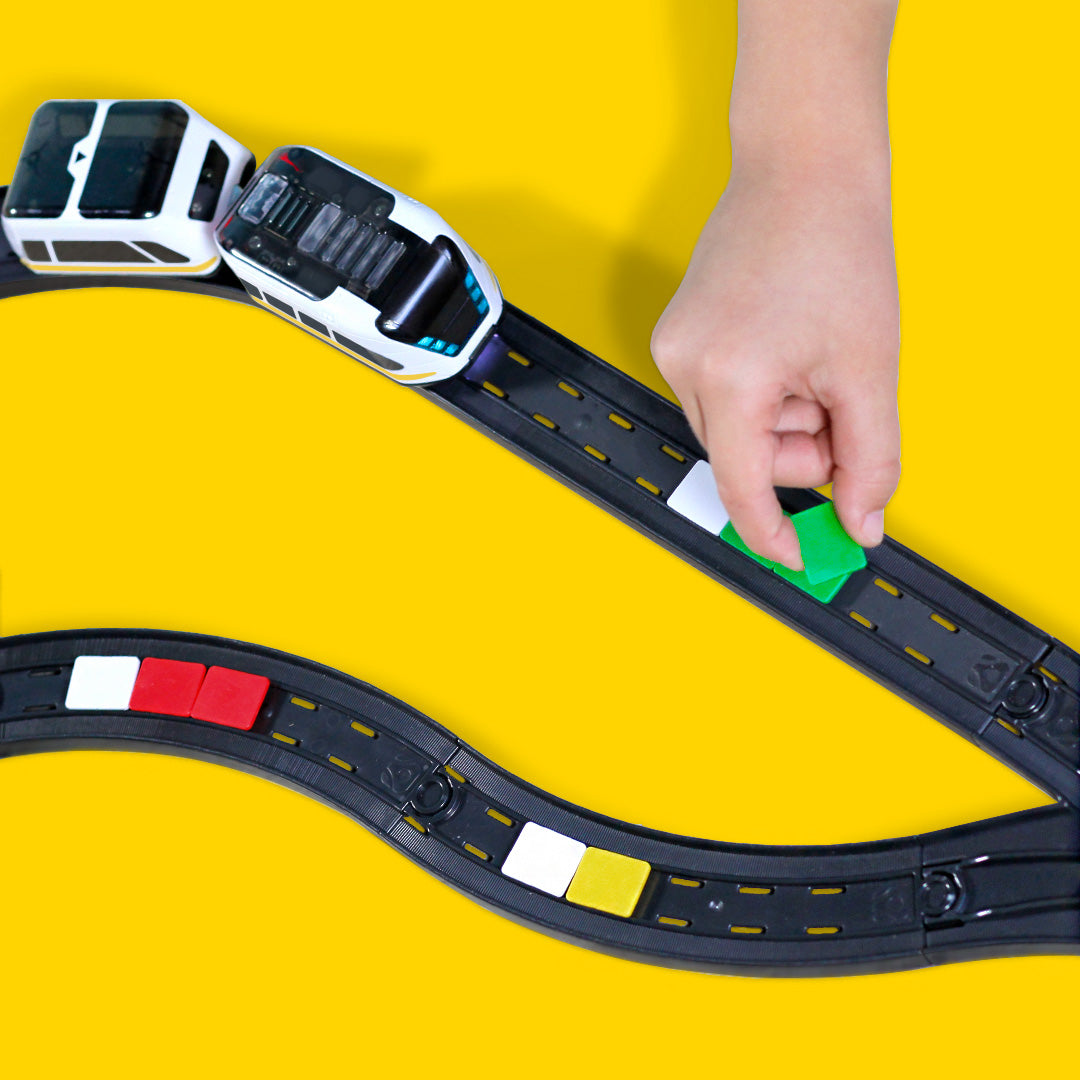 SCREEN-FREE START
Learning with intelino starts screen-free with tactile action snaps. This builds a foundation in STEM and introduces children to basic programming concepts. It's so intuitive that they can start as early as in preschool!
ACTIONS SNAPS COMMANDS >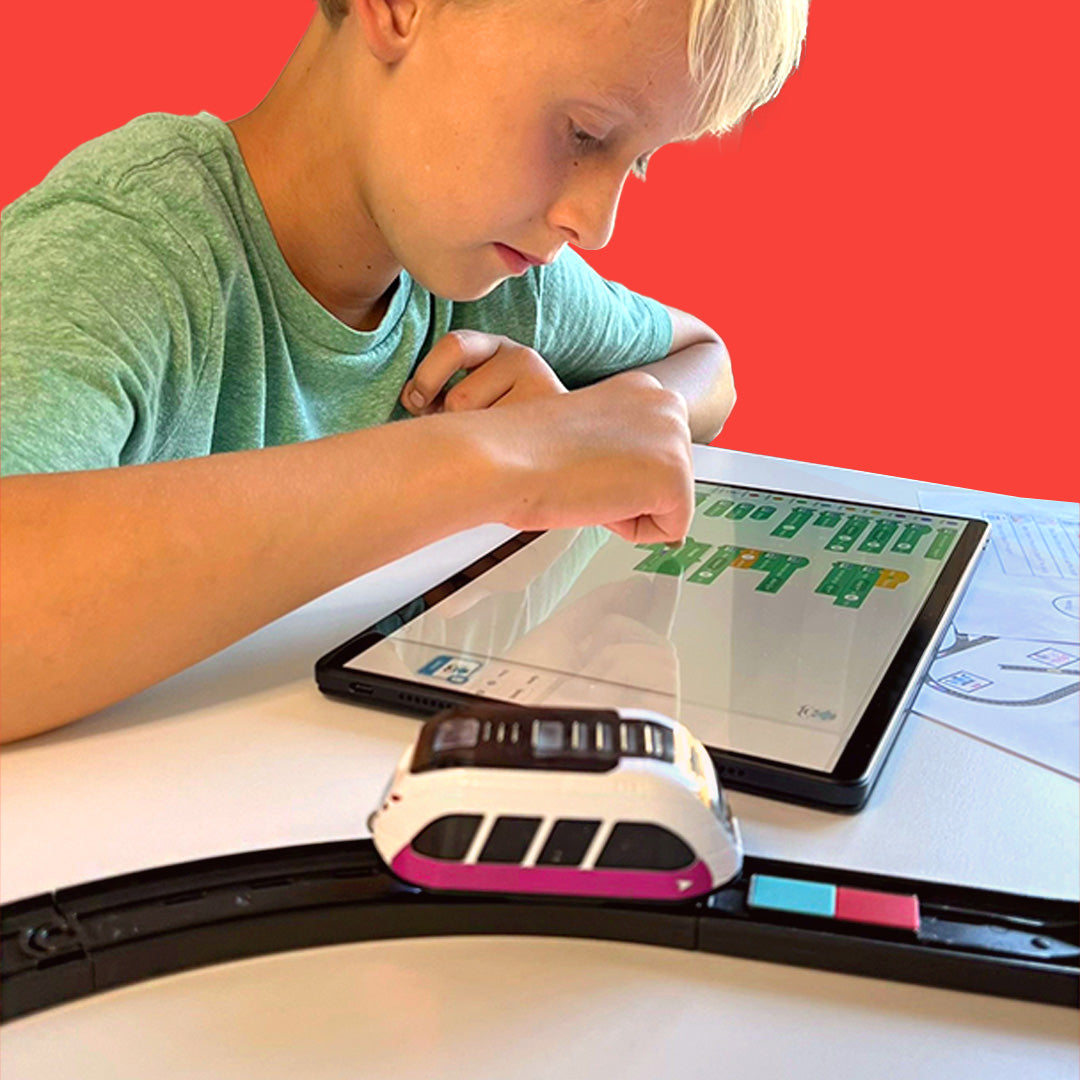 APP-ASSISTED PROGRESSION
Students advance their skills with the help of our apps and software tools. Learning with intelino software offers interactive app-assisted lessons/activities and access to block- and script-based programming modes.
INTELINO APPS >
4 WAYS TO CODE:
Progressively learn to code with the smart train - from basic concepts to advanced programming.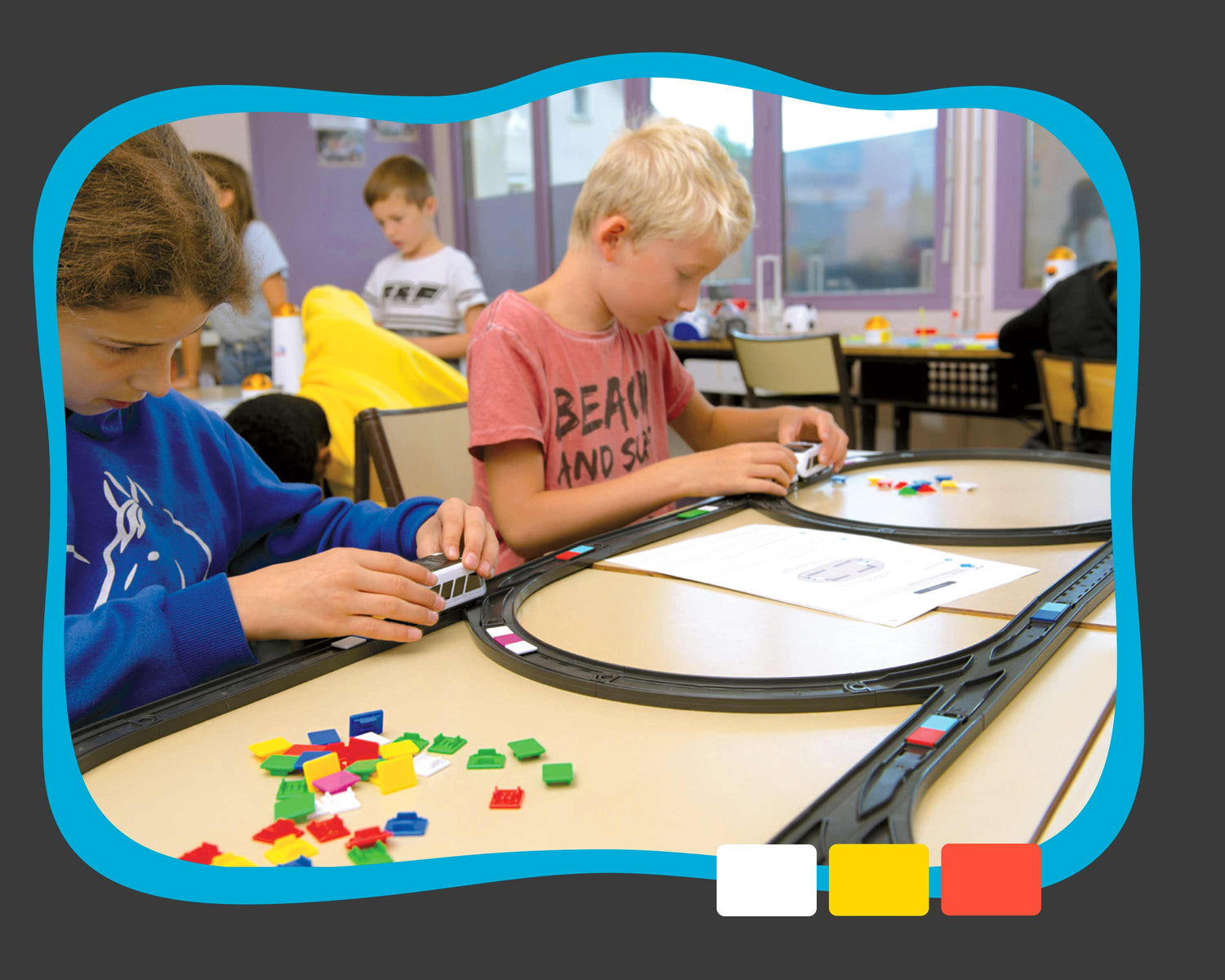 BRING INTELINO TO YOUR CLASSROOM
Join educators in 30+ countries who are using the intelino smart train to teach coding and STEM in their classrooms.
SHOP OUR PRODUCTS >
Edu Resource Center

Do you have questions about purchasing, learning resources, training & support? Find more information here!

RESOURCE CENTER

Purchase with POs

If you are a US educational organization or a school district, contact us to request a quote to place an order with a PO.

REQUEST A QUOTE

International Orders

We ship orders internationally from our warehouse in California. We can also point you to an authorized reseller in your country.

INTERNATIONAL ORDERS
FEATURED EDUCATOR
Julia Dweck, M. Ed.

K-5 Gifted Support Teacher, East Penn School District

Da Vinci Hall of Fame Teacher

"Simply put, intelino trains brought coding magic to life in my classroom. Trust me, the excitement and success my students and I experienced from day one were beyond words."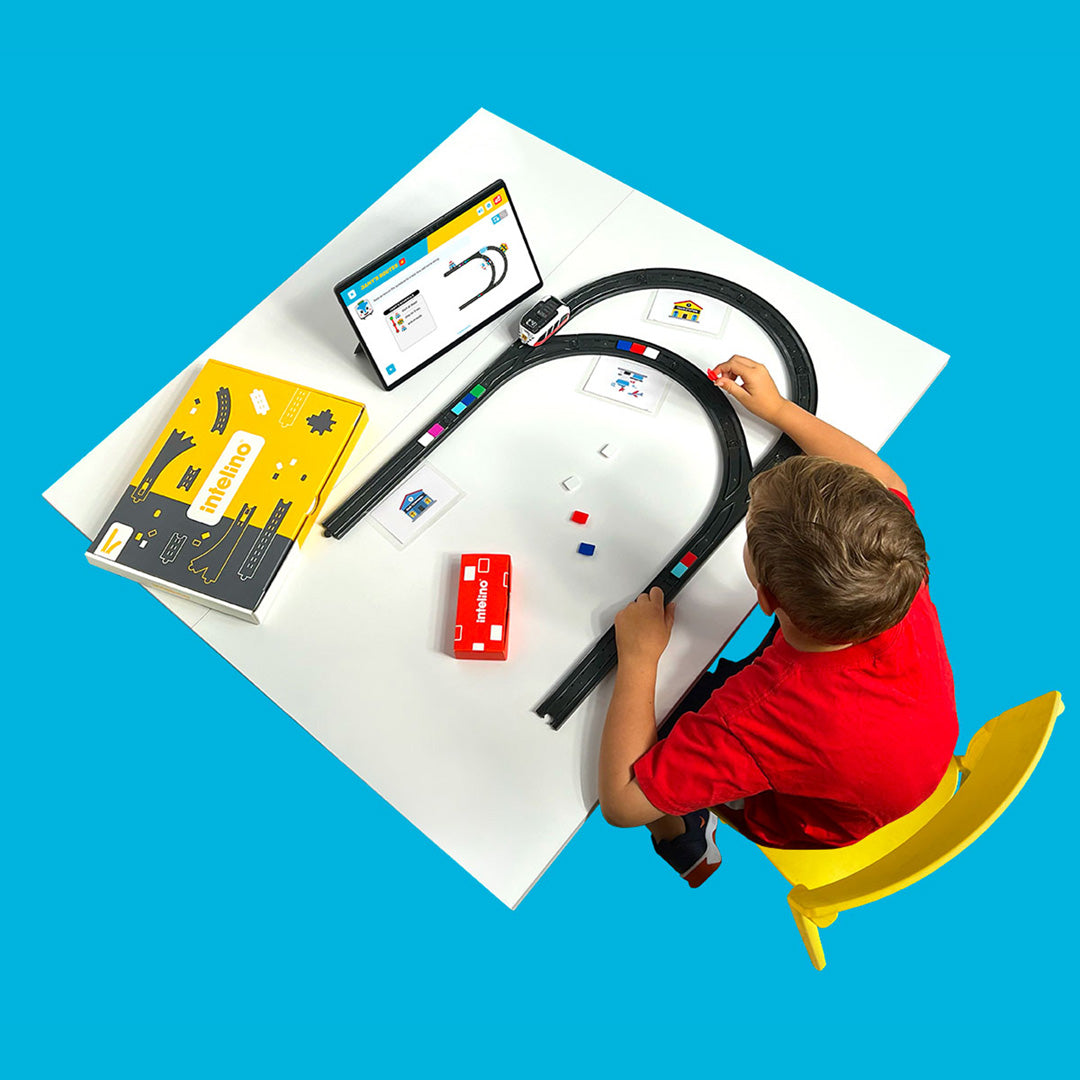 LEARNING RESOURCES
Intelino PreK-12 coding/STEM curriculum is aligned to domestic and international standards. Our learning resources are available in both printable and digital interactive formats and are translated to many languages.
Classroom Setup

Access our quick start resources for your classroom setup with intelino!

QUICK START RESOURCES

Intelino Lab

Your source of downloadable lessons, activities and example programs for the smart train.

INTELINO LAB

Intelino Edu Central

Edu Central app teaches kids how to code with interactive challenges for the smart train.

LEARN MORE
NEED A CONSULTATION?
Our education experts will be happy to answer your questions about our products and learning solutions.