INTELINO SCRATCH APP
With Intelino Scratch, get access to a full-featured collection of control blocks for the smart train integrated with the familiar interface of the Scratch™ editor.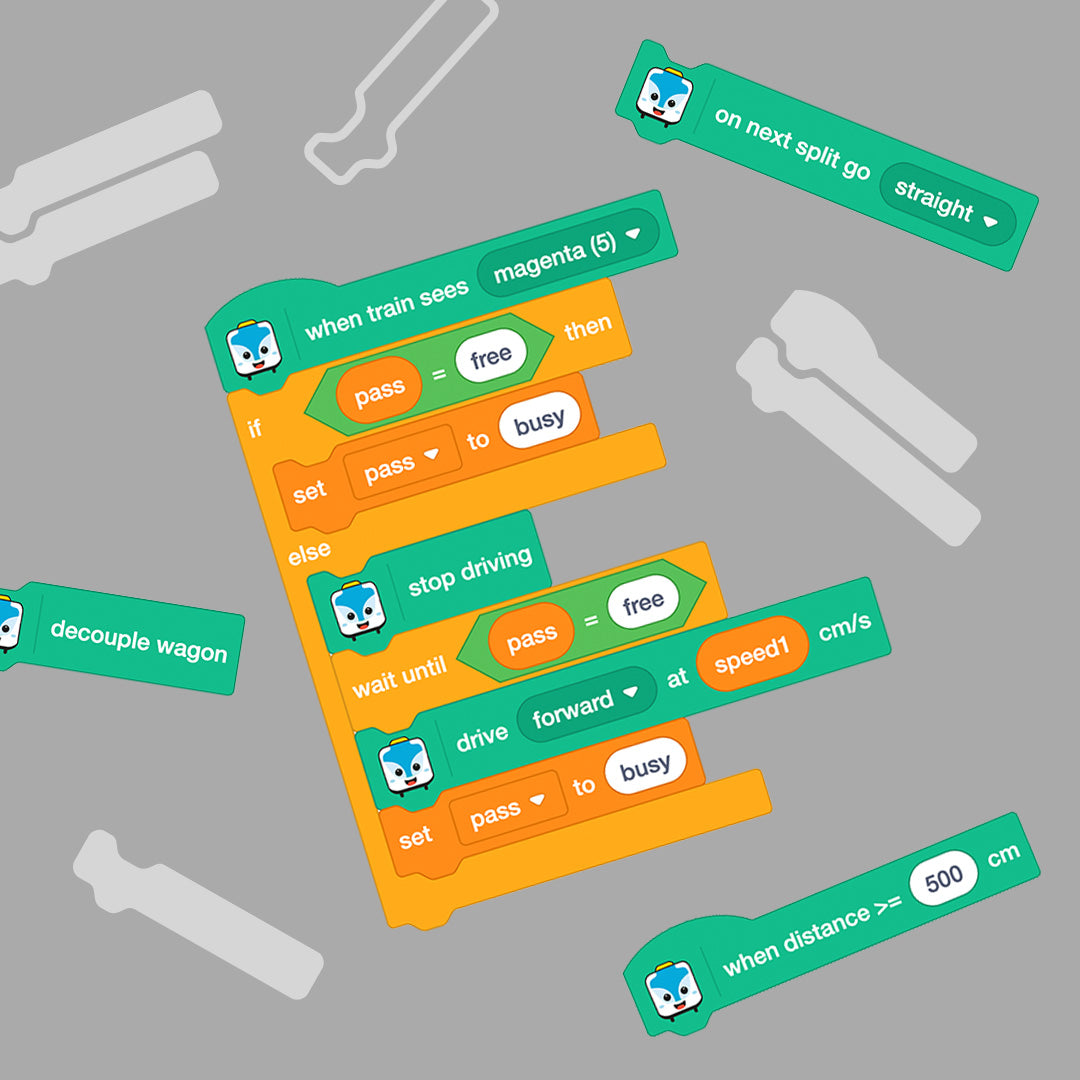 FULL-FEATURED CONTROLS
Intelino Scratch gives full control over the smart train using an intuitive and familiar block-based interface. Key control functions include:
- Event notifications for movement status, direction changes, distance driven, split track detection and color detection
- Control functions for speed, pausing, stopping, wagon decoupling, RGB LED lights and route planning
- Color command editing capability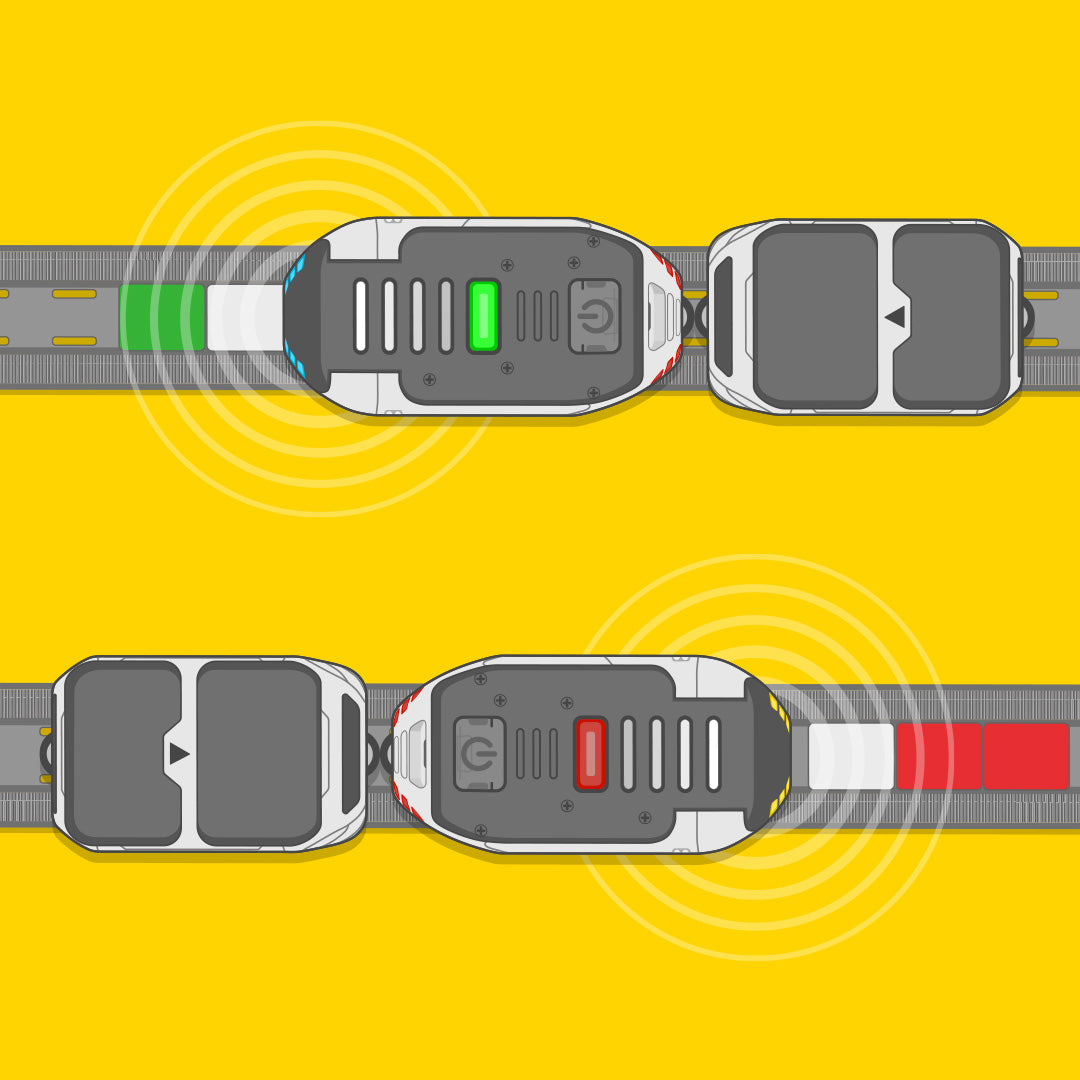 SOLVE INTERACTIVE PROBLEMS
Intelino Scratch allows to connect to and interactively program up to 3 smart trains. This capability offers a great way to experiment with smart mobility concepts like collision avoidance, autonomous transportation, cooperative driving, resource sharing and more.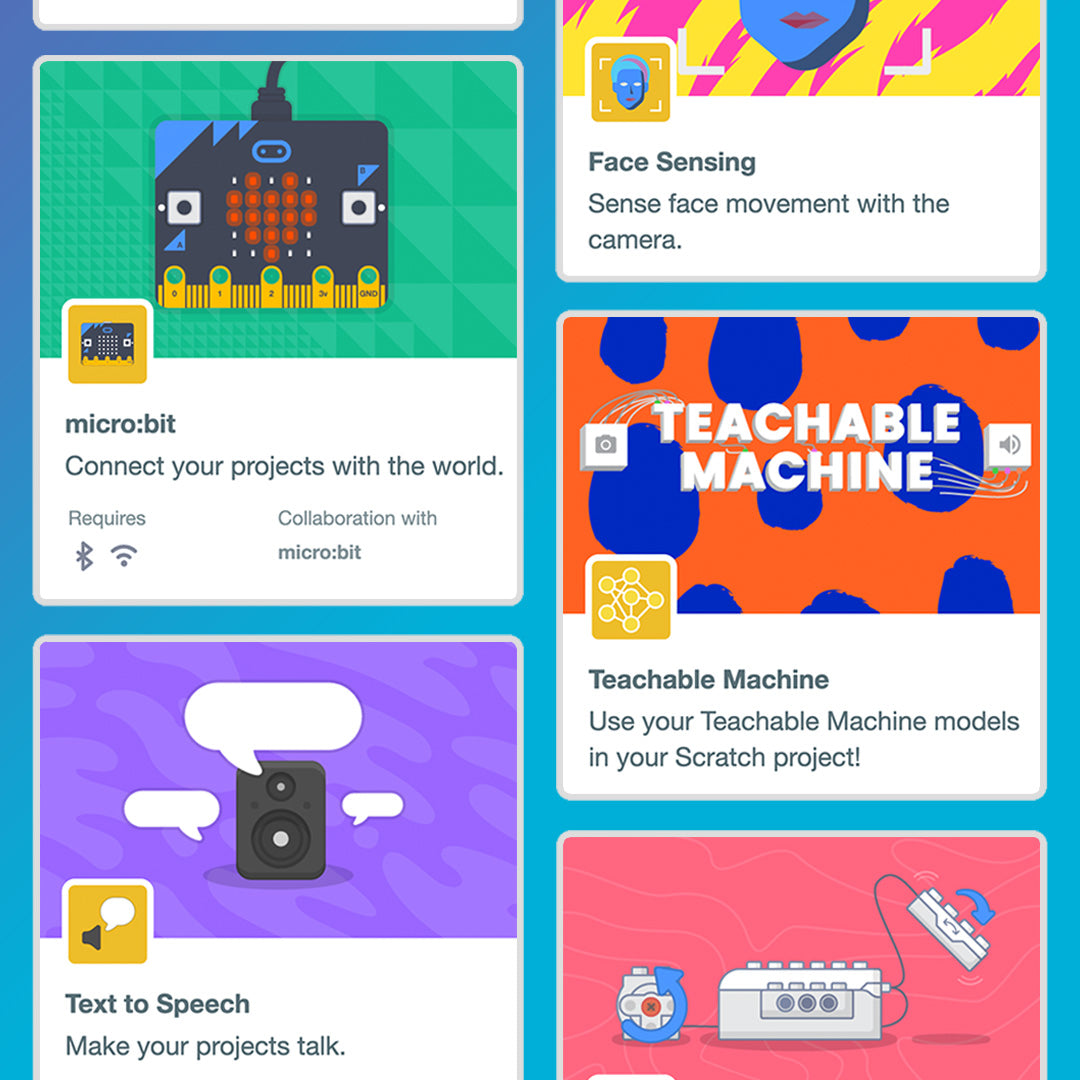 DO MORE WITH EXTENSIONS
Intelino Scratch offers access to multiple open-source extensions to expand the learning possibilities:
- Experiment with AI and Machine Learning to control the smart train
- Use Text-to-Speech, Translate and other extensions for extra creative possibilities
- Enable interactivity between the smart train and 3rd-party hardware such as micro:bit™ and others
RESOURCES & REQUIREMENTS
Explore the introductory collection of program examples for intelino Scratch on our intelino Lab content portal:

Program Examples

Intelino Scratch web app requires browsers supporting Web Bluetooth. Such browsers include Chrome, Edge, Opera and select others. Supported operating systems are macOS, Windows, ChromeOS, Linux and Android.

Intelino Scratch mobile app is supported on iPads running iPadOS v14.5 or later.